Gastronomy Festival
Published on 13/11/2023
Ahoy, gastronomy enthusiasts! Prepare for an unparalleled culinary adventure as Marina Fort-Louis proudly joins the partners for the 2023 Gastronomy Festival. Orchestrated by the St. Martin Tourist Board, this Festival promises a sensory feast, with Marina Fort-Louis hosting select events on its picturesque grounds.
From
November 11th to 22nd
, allow yourself to be swept away on a culinary journey, revolving around the star ingredient of the year: the versatile and enchanting Sorrel.
The ruby-red Caribbean Sorrel steals the show
Whether you're a seasoned foodie or a culinary explorer, join us at the Marina as Sorrel takes center stage in delightful forms, from jams and juices to jellies, syrups, reductions, and spices. In St. Martin, Sorrel, also known throughout the Caribbean as Hibiscus, encompasses both the flower and the delightful drink derived from it. The calyces of these flowers impart bursts of color and tartness, contributing to the vibrant tapestry of flavors in this year's Festival.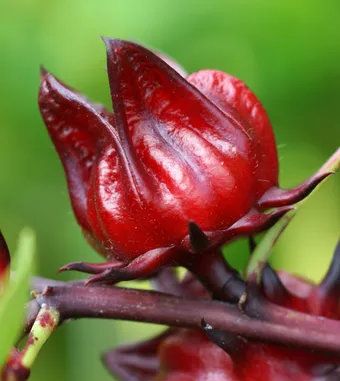 Marigot Bay's Culinary Extravaganza at Marina Fort-Louis
Amid lapping waves and the salty sea breeze of Marigot bay, join us throughout the Festival for special events at Marina Fort-Louis, featuring Sorrel-infused delights echoing the rhythm of the sea. From the exclusive
Food & Cocktail Pairing - November 13th
as the sun dips below the horizon, to innovative
Cooking Workshops throughout the week
with yachts gently bobbing in the background, and thrilling showdown
Finals - November 21st
between top mixologists and restaurateurs, our Marina transforms into a culinary haven where the Festival's diverse program unfolds.
Photo credit: Office de Tourisme de Saint-Martin
Just a leisurely stroll from the Marina, the Festival expands its celebration to numerous other venues, with highlights at the
Mainstreet BBQ Competition - November 16th
, and the
Gastronomy Village on the Marigot waterfront from November 17th to 19th
where Musical entertainment and delightful surprises await, culminating in the Festival's
Closing Night November 22nd
. Beyond these highlights, countless venues host discovery menus featured in participating restaurants. To explore the full program and discover all the exciting venues, visit the
Festival's website
.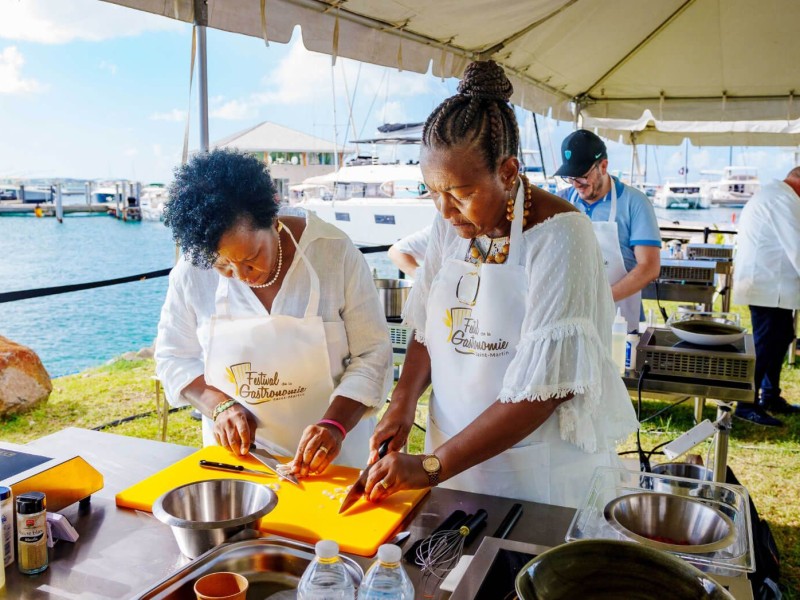 Photo credit: Office de Tourisme de Saint-Martin
Your Culinary Expedition Awaits!
Envision the
Gastronomy Passport
challenge as your gastronomic travel guide—visit participating restaurants as vibrant destinations, each offering a culinary adventure. Indulge in their specialty discovery menus, savoring unique flavors akin to exploring local delicacies on a journey. For every delightful stop, collect stamps in your passport, creating a treasured keepsake of your epicurean expedition. And the best part? Every stamp brings you closer to winning enticing rewards, transforming your culinary exploration into a passport to prizes.
Additionally,
seize the chance to win a free ticket to an exclusive Festival event by booking a slip at Marina Fort-Louis by November 13th
. Elevate your Festival experience with these exciting opportunities. Stay updated on all Festival adventures by following the St. Martin Tourist Board and Marina Fort-Louis on their social media accounts.
Seize the opportunity to partake in a gastronomic spectacle where Marina Fort-Louis, among other partners, proudly supports the 2023 Gastronomy Festival organized by the St. Martin Tourist Board. Secure your spot from November 11th to 22nd, and let Sorrel redefine your culinary experiences. To ensure you don't miss any of the Festival's delectable moments, purchase your
tickets online now
. Embark with us on this culinary voyage, where fair winds and flavorful seas await!