Safety
Our marina is a safe place to stay, and you will receive an electronic access card to enter and leave. Additionally, we have security guards patrolling our piers, the parking and surroundings to ensure that you fully feel at home.
Hurricane Season
Protecting Dike
Protecting dike

A 400 meter dike built in 2008 is protecting the Marina from heavy southerly swells. The 70 meter / 230 feet entrance between the initial and the new dike allows easy access and prevents any risk of current, backwash or surf.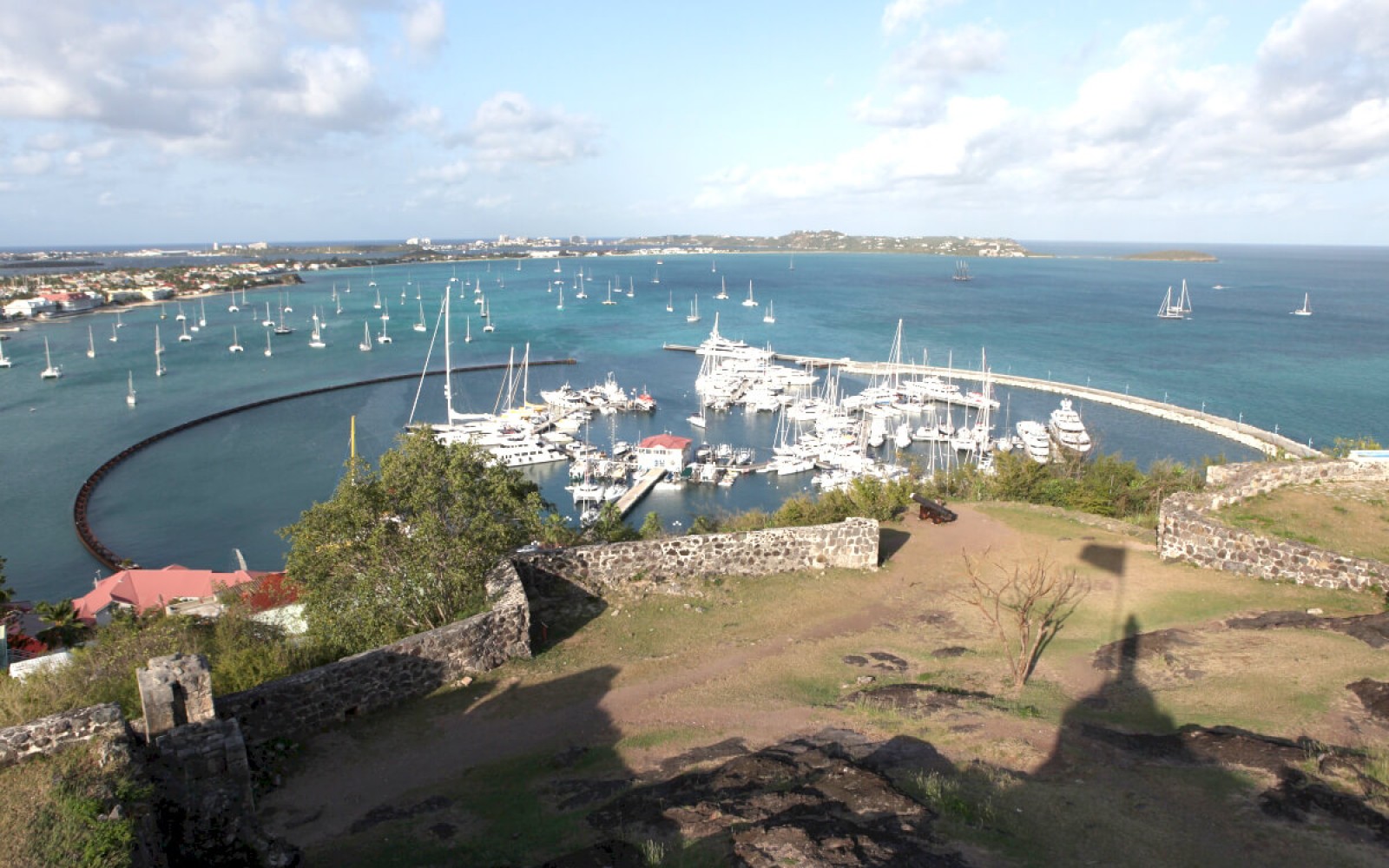 Hurricane season

The Hurricane Season in the Caribbean officially starts June 15 and ends November 15, and peaks in September and October. Marina Fort Louis is not a shelter for Hurricanes. In the event of a Hurricane warning, boats have to leave the Marina and enter Hurricane 'holes' on or off-island.
To reassure visitors and residents, a Hurricane warning is issued at least 72 hours in advance and safety measures are put into effect immediately.