Renovations 2020
Published on 19/03/2020
We are excited to offer our guests a variety of new and improved facilities & services, as we progress with our renovations and prepare for a full grand reopening slated for November 1st 2020.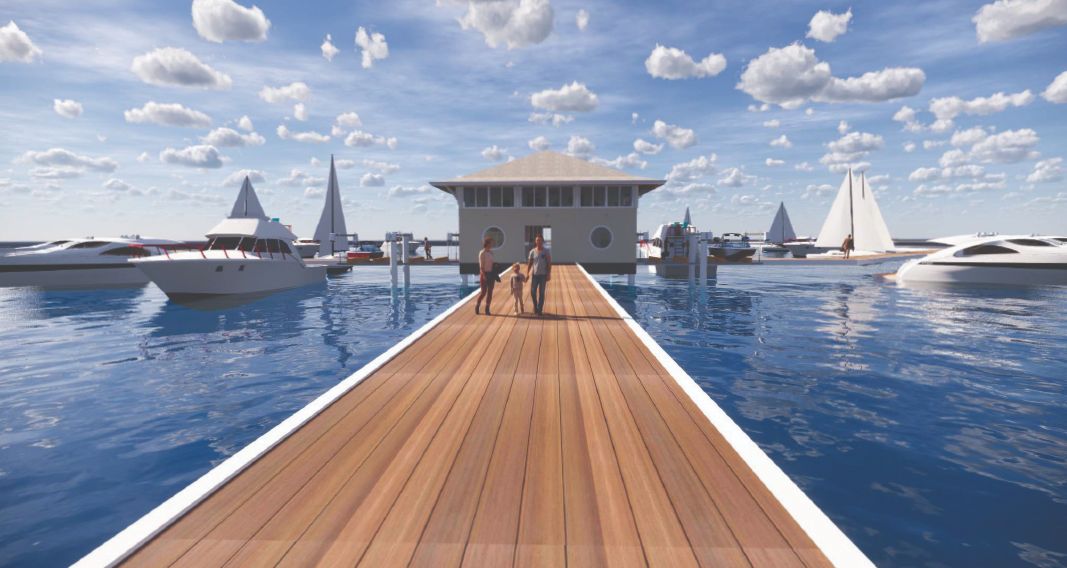 Phase 1
- Jan 2019 → Sept 2020
- Project owner: Collectivité de Saint Martin
- Investment: 5,5M €
- The
marina is open
during renovations!
Renovations in 2019-2020 are committed to delivering a new and improved experience at the Marina. They consist of designing a brand new marina building, revamped Yacht Club, carrying out various repairs to existing docks, sheet-pile walls & the breakwater, as well as upgrading utilities services and boosting security.
Phase 2
Renovations will be deployed in 2020-2021 (details disclosed soon!).
Renovation key points:
→ A fresh new look
Building renovations include floor to ceiling transformation
with improved accessibility to customer services, a
captains & crews lounge, expanded outdoor casual
dining at the Yacht Club and new office space shore side.
→ Upgraded premium utility services
Our marina is getting smarter with 53 pedestals offering
real time information on water & power consumption
from your smartphone, remote controlled equipment
management, a newly upgraded WiFi network and
charging stations to power up your electronics.
→ Downtown Marigot & Waterfront Revitalization
A place where locals, boaters and leisure guests alike can
enjoy an exceptional experience. Among projects being
completed this season by local government :
- New street & pedestrian lighting
for the marina & surrounding area. Cost : 400k €
- Tourist information kiosk
a few steps away from the Marina. Cost : 120k €
- Waterfront container village
including 14 restaurants, 5 bars & 6 boutiques. Cost : 972k €
- Sandy Ground bridge renovation
for improved marine traffic. Cost : 1.3M €
- Marina Port La Royale
re-decking. Cost : 41k €
- Removal of 148 shipwrecks
From Simpson Bay, Sandy Ground, Marigot bay,
Cul-de-Sac and Oyster Pond. Cost : 2,35M €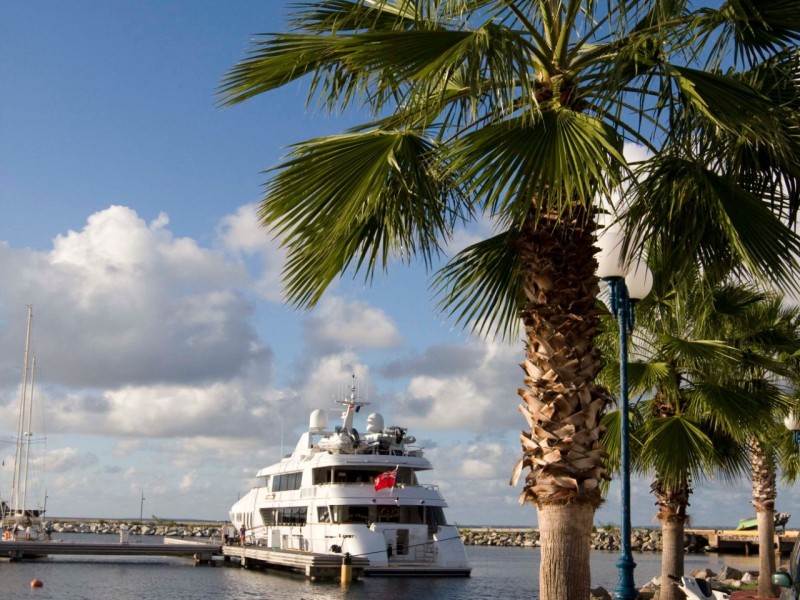 Associated Files: