COVID-19
Published on 16/11/2020
In application of the various measures to combat the spread of the COVID-19 virus, the following measures apply for all facility users at the Marina Fort Louis, until further notice.
IMPORTANT : See
associated files below
.
This page will be regularly updated in case of new measures.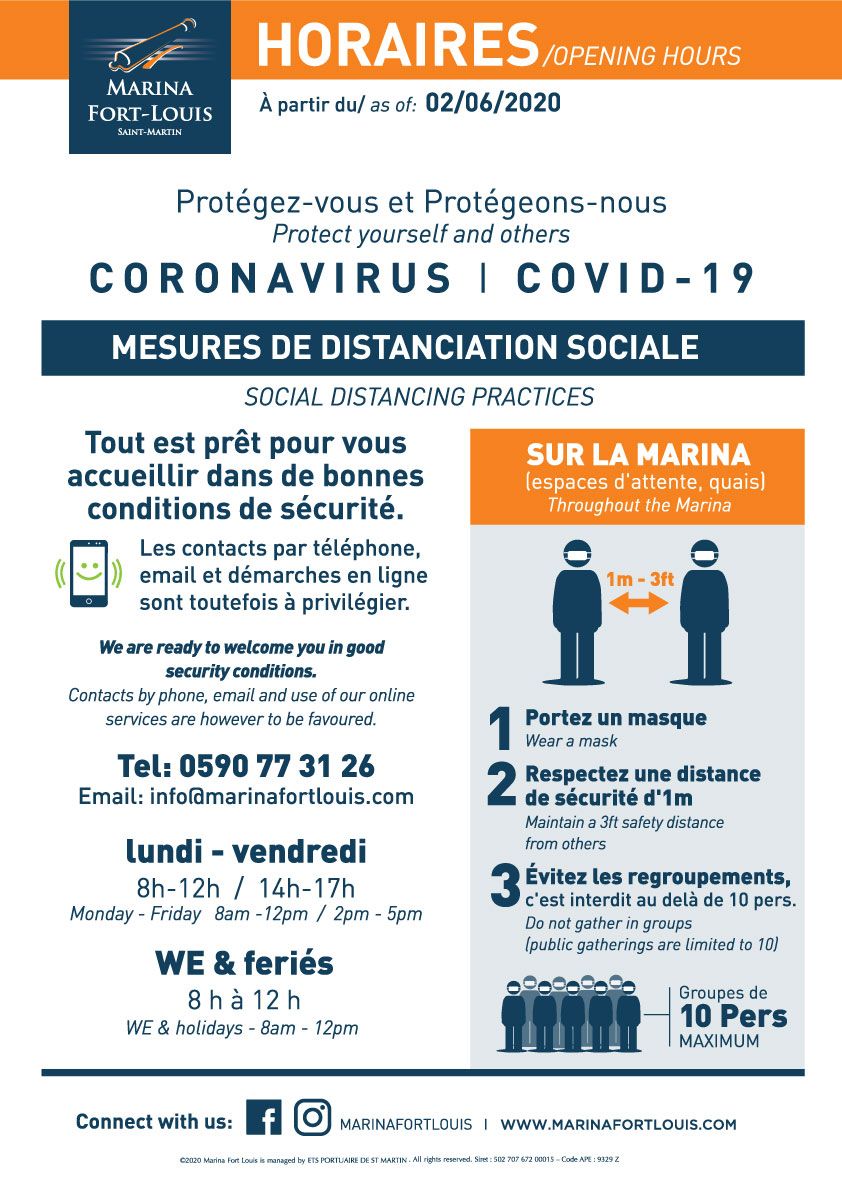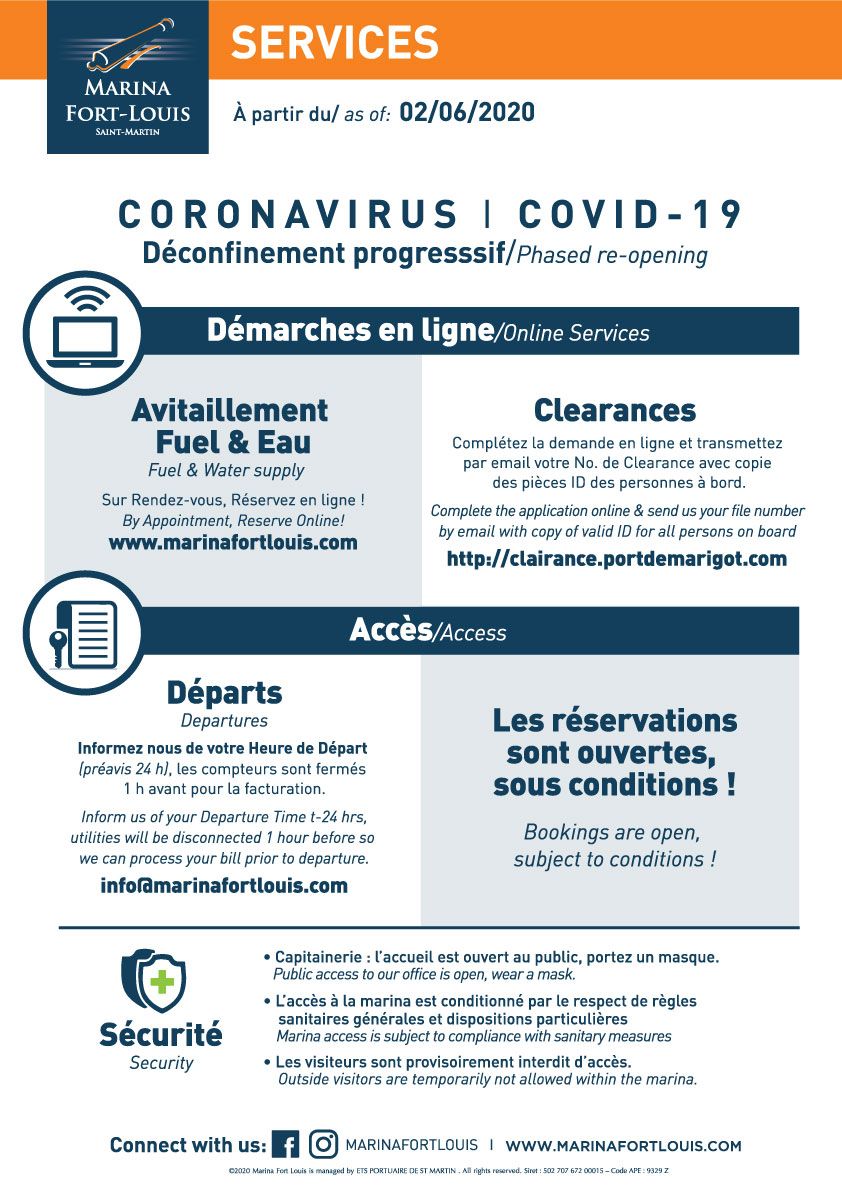 Covid-19 updates
In Saint-Martin measures to combat spread of covid-19 are implemented by Authorities based on the local epidemiological situation.
Get the latest covid-19 updates for the French side on the St.Martin Tourist Office website:
https://www.st-martin.org
Before your travels check for updates from the
Préfecture
and
Department of Health (ARS)
pertaining to entry requirements and protocols.
Saint-Martin travel advisory for arriving yachts
Travel restrictions currently apply according to vessels last port of call.
Find out about the rules in our
FACT SHEET
on maritime entry requirements for Saint-Martin.
On arrival wearing a face mask is mandatory in ferry or port terminals, all public waiting areas, as well as marinas.
Covid19 forms required for maritime entry formalities can be downloaded from our website:
-
DECLARATION OF NO SYMPTOMS
-
SHIP ENTRY APPLICATION
Recreational boating activities
Recreational boating activities are allowed in french territorial waters for vessels authorized entry for Saint-Martin.
They are prohibited between Saint-Martin and Sint-Maarten, as well as Anguilla.
On board persons 11 years of age or over must wear a mask, observe hygiene measures and social distancing.
Links and references
Links to official and useful information:
https://www.gouvernement.fr/info-coronavirus
http://www.saint-barth-saint-martin.gouv.fr
https://www.guadeloupe.ars.sante.fr/coronavirus-informations-et-recommandations-0
https://www.st-martin.org
https://stmaartenupdates.com